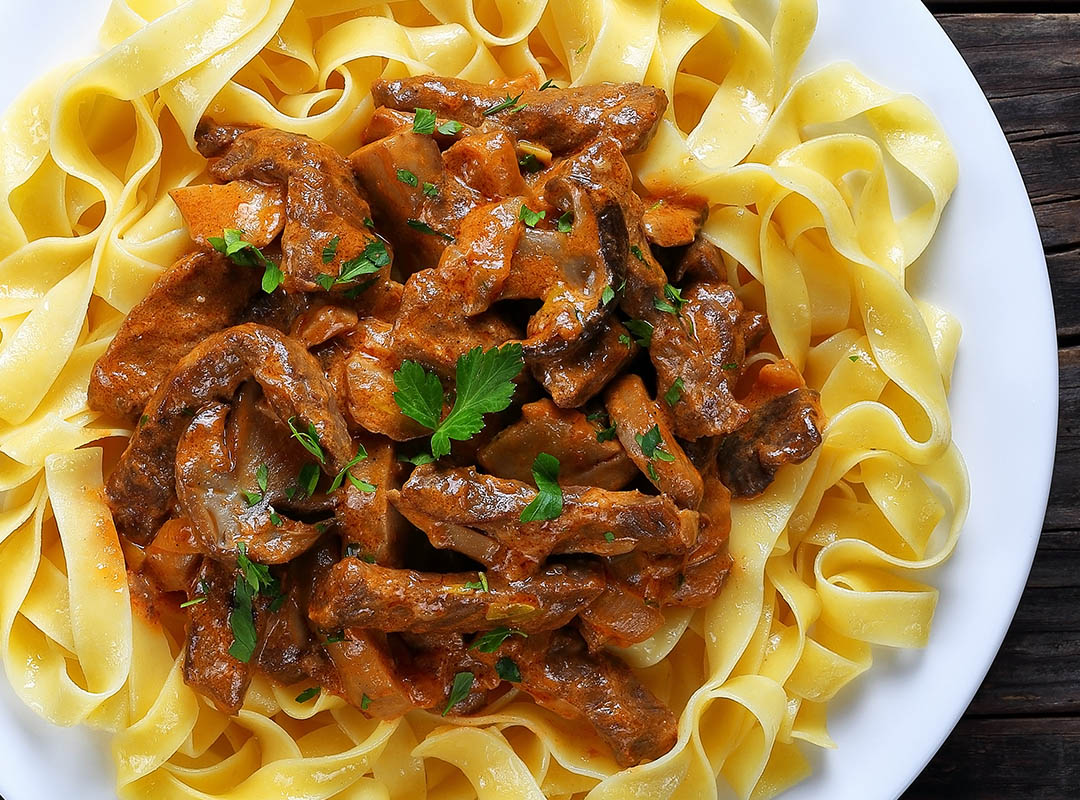 Beef Stroganoff
This popular dish has its origins in Russia. Beef Stroganoff or Beef Stroganov is a dish of sautéed pieces of beef served in a sauce with sour cream. From its origins in mid-19th-century Russia, it has become popular around the world, with considerable variation from the original recipe.
Folk law has is that a French chef who worked for a wealthy St. Petersburg family created the dish for a cooking contest in 1891. Following the Russian custom of the day, he named the prize-winning dish for his employer, Count Pavel Alexandrovich Stroganov.
Ingredients
Ingredients
600

g

beef

cut into strips

4

tablespoons

plain flour

1

tablespoon

olive oil

1

onion

finely diced

2

garlic cloves

crushed

1.5

tablespoons

Worcestershire sauce

430

g

can SA Gourmet Food Co Tomato Condensed Soup

1

cup

Sour Cream

1

cup

mushrooms

sliced

fettuccini pasta to serve

Salt and pepper to taste
Instructions
Method
Coat meat in flour.

Heat a large frying pan over high heat, add oil and brown meat.

Add onions and garlic to pan and sauté until golden brown.

Add mushrooms and cook until soft and golden.

Add sour cream, SA Gourmet Food Co Tomato Condensed Soup and worstershire sauce to the pan, stir to combine.

Add salt and pepper to taste.

Reduce heat to medium low and simmer for 20 minutes.

Remove from heat and serve over cooked fettuccini.