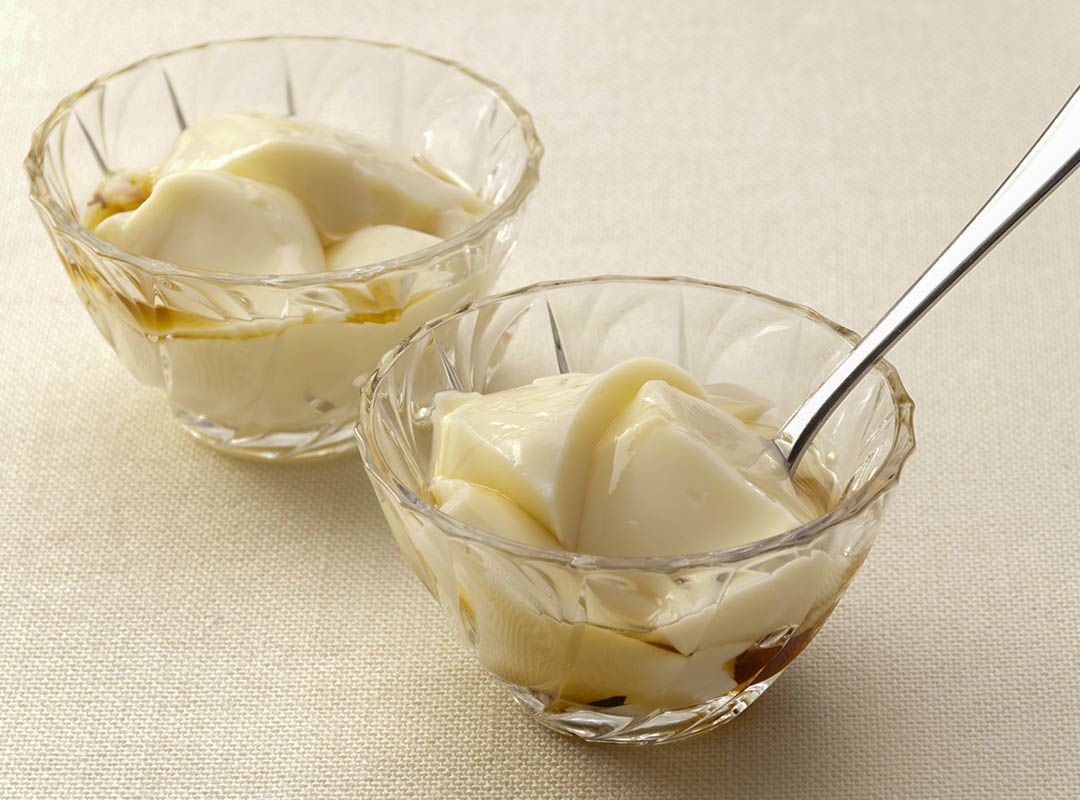 Black Tea Pudding with Apple Custard
Aside from water, black tea is one of the most consumed beverages in the world. It offers a variety of health benefits because it contains antioxidants and compounds that can help reduce inflammation in the body.
Consuming black tea can be a healthful way to provide a daily caffeine boost. The tea is low in calories, especially when a person does not add sugar.
Give this Asian inspired pudding a try.
Ingredients
1

pouch of South Australian Gourmet Food Company Apple Fruit Custard with Added Fibre

1

tsp

cut black tea leaves

1

tbsp

corn-starch

¼

tsp

vanilla extract

1/4

cup

milk
Instructions
In a microwave safe cup heat milk in the microwave.

Add tea leaves and leave for 2-3 minutes.

Drain fluid through a fine sieve.

Place all the ingredients into a microwave safe cup and mix ingredients together until well combined.

Microwave for 2-3 minutes or until cooked.

Place into fridge to cool.

Serve chilled. Option to scoop into a dessert glass before enjoying.

Enjoy!