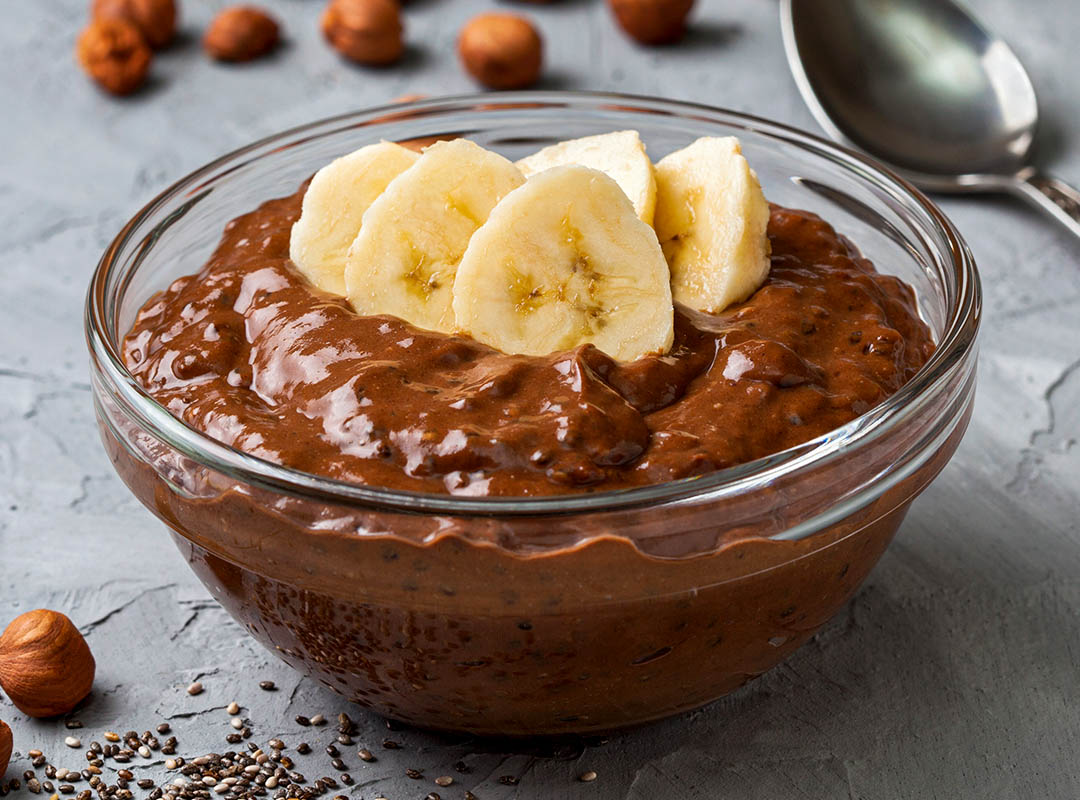 Chocolate Cauliflower Pudding with Banana Custard
A desert that includes a serving of vegetables and is full of gut-loving fibre.
This recipe may seem too good to be true, but it really is this good for your health. Fibre is essential for the health of your gut as well as provides other health benefits.
Ingredients
1

pouch of South Australian Gourmet Food Company Banana Fruit Custard with Added Fibre

¼

head of cauliflower

¼

cup

cocoa powder

½

cup

reduced fat cream cheese

1 ½

tbsp

erythritol
Instructions
Cook cauliflower until a soft texture.

In a food processor place cauliflower and blend until a puree.

Add in remaining ingredients.

Process until smooth.

Place in the fridge for 3 hours or leave overnight.

Enjoy!