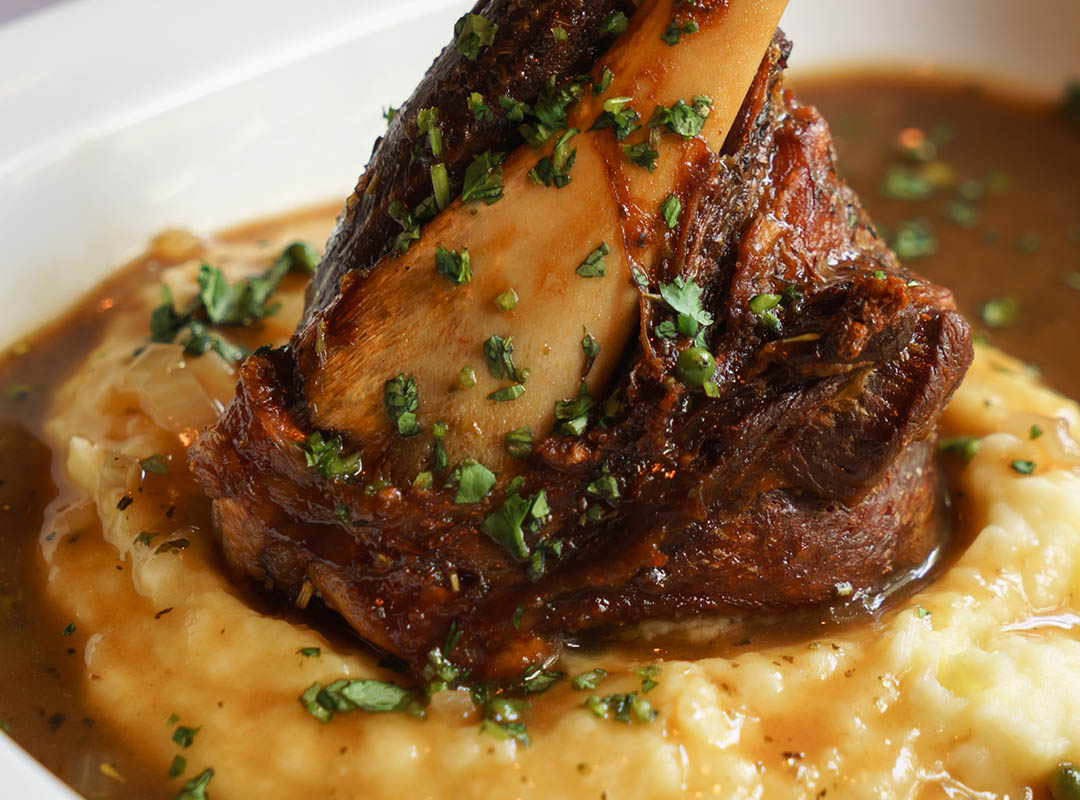 Slow Cooker Lamb Shanks
Lamb Shanks would have to be one of the most satisfying meals you can indulge in in the cooler months. When slowly braised, meat simply falls off the bone. Don't forget a good serving of mash potatoes as well as a good serving of fresh veggies.
Slow cookers bring out the flavour in foods. A wide variety of foods can be cooked in a slow cooker, including one pot meals, soups, stews and casseroles. It's worth noting that a slow cooker uses less electricity than an oven.
Ingredients
Ingredients
6

lamb shanks

1

large onion

diced

3

tablespoons

olive oil

400

g

canned tomatoes

430

g

can SA Gourmet Food Co Tomato Condensed Soup

2

garlic cloves

crushed

1

teaspoon

sugar

1

teaspoon

lemon pepper

1

teaspoon

salt

1

teaspoon

dried thyme

1

bay leaf

Mashed potatoes to serve
Instructions
Method
Heat 1 tablespoon of olive oil a large frying pan over medium heat. Brown onion and garlic and place in slow cooker.

Add remaining olive oil to pan and brown shanks, 2 at a time until brown on all sides. remove from pan and place in slow cooker.

Add the rest of the ingredients to the slow cooker and stir to combine.

Cook for 6-8 hours on low setting. The lamb should be soft and falling off the bone.

Serve over mashed potatoes
Notes
Choosing potatoes for a smooth mash
Choose higher starch potatoes like Russets or Yukon Golds for the fluffiest, smoothest and most flavour-packed mash. Russet varieties mash up light and fluffy, while yellow-fleshed potatoes like Yukon Gold have a naturally buttery flavour and creamy, dense consistency. Choose one or the other depending on your preferences, or a mix of both! Waxy potatoes (such as red or white varieties) have firmer flesh and require more mashing to become creamy.
Slow Cookers
Most slow cookers have two or three settings. When using the low setting, food will cook in six to 10 hours. Using the high setting allows food to cook in four to six hours. If possible, turn the slow cooker on the high setting for the first hour of cooking time and then use the setting that fits your needs. One hour on high is about equal to two hours on low.
One hour in the oven at 180°C is equivalent to about 4 hours on high, or 8 hours on low. Similarly, 3 hours in the oven is equivalent to 4-6 hours on high and 8-16 hours on low.
Source: PSU