20 Aug

Long Life vs Fresh Produce

Do you think long-life products are nutritionally inferior to fresh produce? This is not always the case and long-life products can mean making a better choice when you're leading a busy life and time-poor or just out of the home regularly. It comes down to being savvy and learning how to read food labels.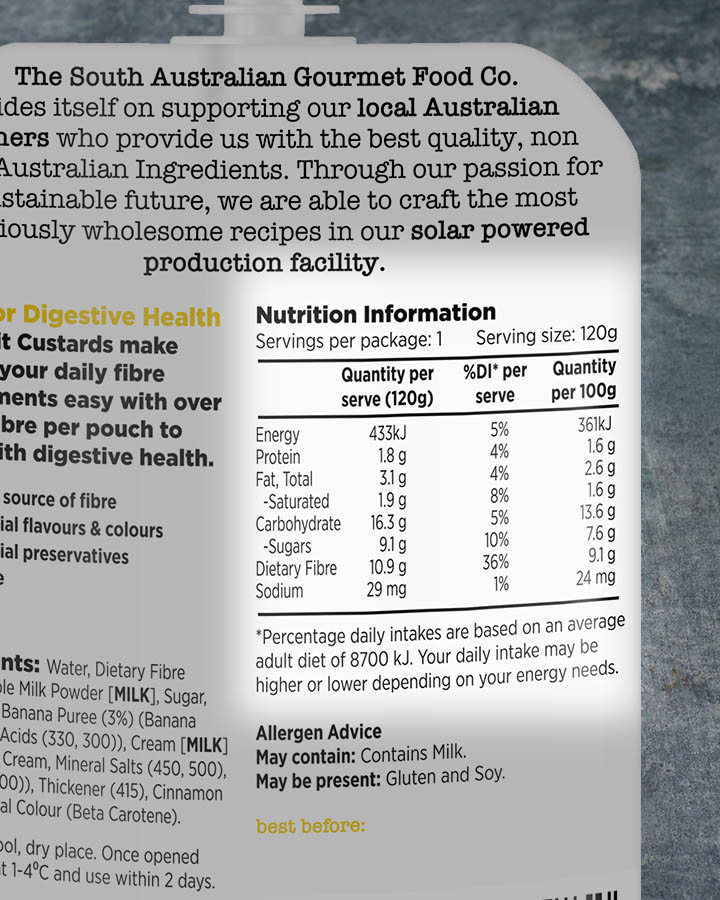 Check the back of the food product.
Firstly, find the column which says per 100g. This makes it easier to compare four important ingredients quickly:
Firstly, check the added sugar is no more than 15g for food and 15g for drinks per 100g or mls.
Secondly, the salt is less than 120mg per 100g for a gold star or 400mg for a silver medal.
Thirdly, check the total fat content to be less than 10g. Less than 3g of saturated if it is a food product or 1.5g for a drink.
Finally, the fibre content is 3g or more per serve.
You will be pleased to know that South Australian Gourmet Food Company Fruit Custards tick all these boxes and provide a gold medal amount of dietary fibre per serve.
Each pouch of delicious fruit custard gives your body a minimum of 10g of dietary fibre per serve.
Check out the Health Star Rating
This Health Star Rating System is a rating which compares like products. It is a rating out of 5 which evaluates the energy, saturated fat, salt, and sugar of a product to others in the same category.  It is important to note that fresh fruit and vegetables as well as lean meat products, seafood and poultry do not have a Health Star Rating.
The Health Star Rating is a front-of-pack labelling system that rates the overall nutritional profile of packaged food and assigns it a rating from ½ a star to 5 stars. It provides a quick, easy, standard way to compare similar packaged foods. The more stars, the healthier the choice.
South Australian Gourmet Food Company Fruit Custard Pouches have a great rating of 4 out of 5 stars and are considered a great choice.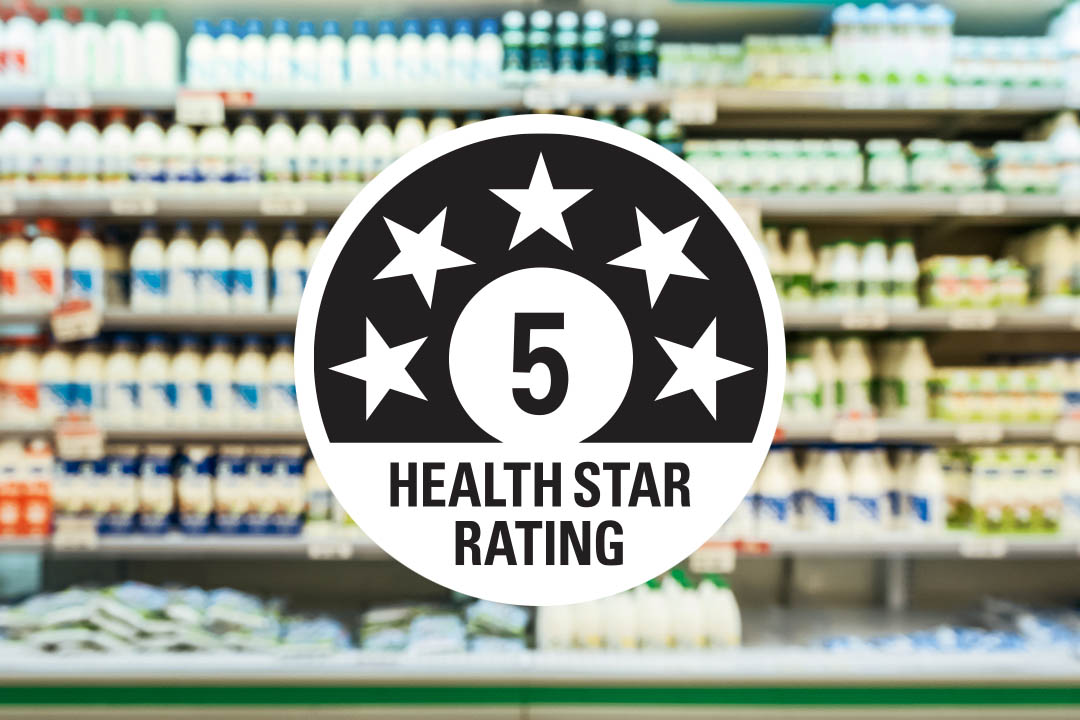 The Health Star Rating system was developed by the Australian, state and territory governments in collaboration with industry, public health and consumer groups.
Take home message:
If the food or drink you consume doesn't meet the health needs that your body deserves, have a look around the shelves for an alternative. This may mean looking above or below eye level and searching for products that the supermarket may not prefer you to buy. Being savvy about reading food labels will ultimately leave your waistline and wallet a lot happier.